Test
Webinar and Activity: Photography and…
I've always been interested in the application of photography to other fields such as engineering. I worked for a summer for Ford motor in Dearborn, Michigan at their crash test barrier, setting up cameras and filming crashes, photographing the aftermaths and other safety tests that were performed there.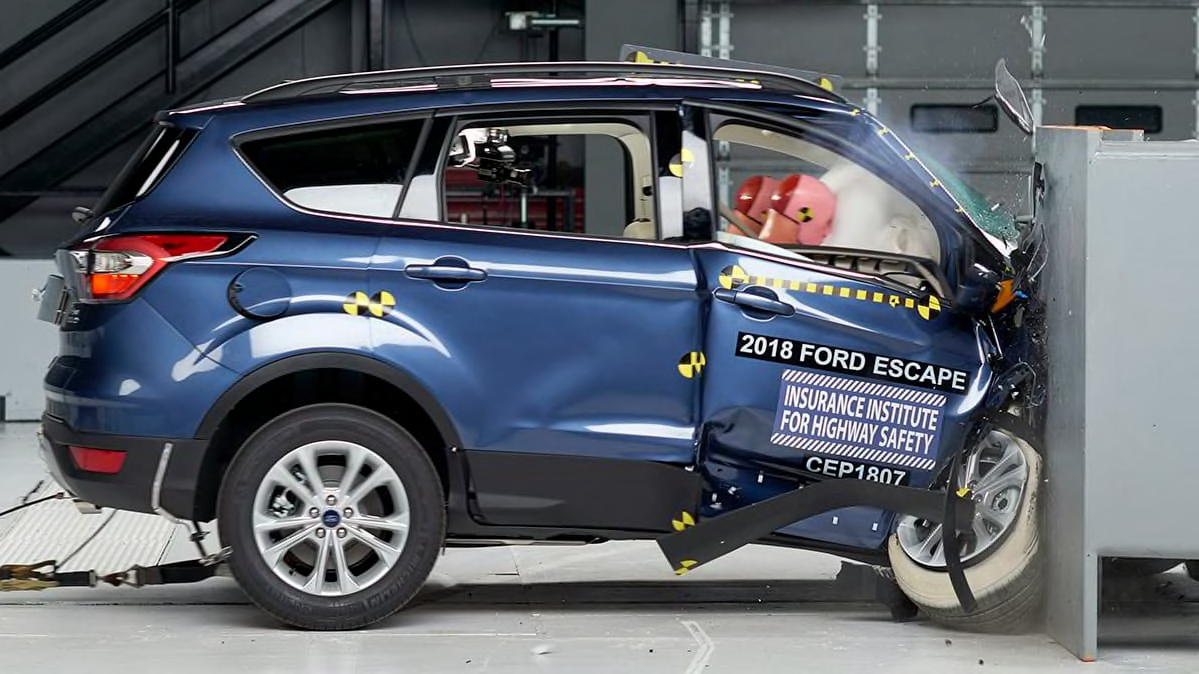 Each of the stickers / targets on the side of the car are later measured by engineers to provide info on whether the support columns compress, how much compression happens and where damage is distributed. There isn't a lot, or any, room for creativity in the field as the engineers need standardized images to be able to do the calculations. That said, it is an important function of the field.
Drone imaging is another interesting field. In California 5-6 years ago I met a drone pilot / entrepreneur who was applying his skills to the wine industry in the valleys north of San Francisco. Until that point, a pilot in a cropduster would have to fly over fields with a still camera (film), then they would develop the images and analyze them. The turn around was about 1 week and scheduling with the pilot/s was always a chore. His business (I don't know if it's still around) provided real time, high quality video to the vineyards to asses and treat certain areas of the vineyards, improving the quality of the wine. (Here's an article on it the practice from 2017).
With respect to my own work, I've been playing with the idea of animated photos, gifs, but with photo images, similar to what you see with the photo images in this video by Abraham Álvarez:
---
'Other Than' Photography…
I'm a little late to the party but I wanted to include a video which I'll embed below my text. I'm including a video that my wife made of her own work, it's a 1 minute promo for a Flamenco show that she developed (I'm not trying to sell it here, I promise).
Over the last few years I've dedicated a lot of time to promoting her dancing career, through photography/recordings of shows, promo shoots, posters, and also web design. Because her job requires her to travel a lot, I've also assumed more responsibilities at home and I really consider her project to be our team/family project in a way.
I'm not sure that I want this to be a part of my research but I feel that it is a large part of what we (my wife and I) do as professionals. It is, believe it or not, ever-present in the local culture and you can't watch a local (Seville) football match without hearing a few different Flamenco 'palos' in the songs the supporters sing so I may focus there more.
Dance is most definitely not my forte so for me it's a bit uncomfortable in a way. I feel out of place there, and I'm not Spanish so I'm also a bit of an alien to the deeper cultural elements like Flamenco. But it has a beauty and a strength that are undeniable and one learns to appreciate the subtleties of the art form the more time you spend with it.
Her project explores the soundscape of a city and explores those experiences through dance.
---
Week 2 Webinar
This week I attended the Friday morning webinar with Paul Clements, I presented a series of three images taken in August, from Antwerp, Ghent and Detroit as part of my work on the cycles of urban decay and growth and invasion, possibly